Seychelles Civil Aviation Authority and ATRiCS sign MoU on ATM modernisation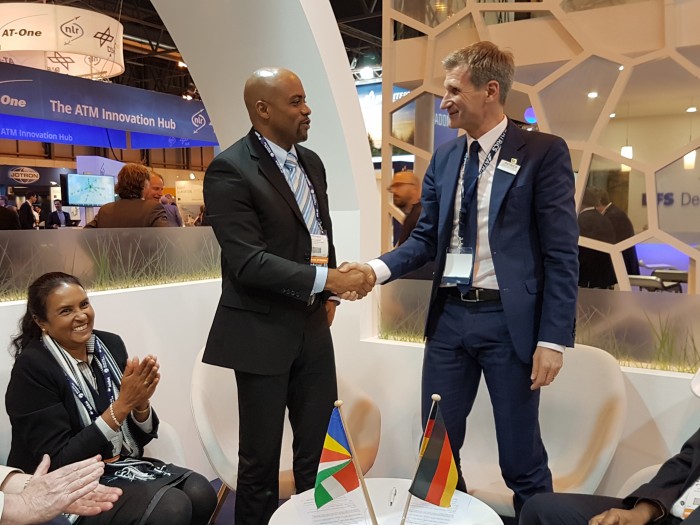 In order to be at par with the global and Africa-Indian Ocean region (AFI) plans for harmonization of technologies, increased airspace capacity and improved environmental efficiency that modern air traffic growth demands in every region around the world, Seychelles Civil Aviation Authority is engaging into a process to modernize its air navigation services.
Consequently, a Memorandum of Understanding has been signed today in the margin of the World ATM congress in Madrid, Spain between Seychelles and the German ATM company ATRiCS. The signing was done by Mr. Garry Albert, the Chief Executive Officer of the SCAA, who is leading a delegation at the congress and Mr. Wolfgang Hatzack Chief Executive Officer of ATRiCS. Through this MOU, it has been established that both parties will cooperate on a world-leading trajectory-based ATM automation system for tower and approach control services, as well as Remote Tower Optical Systems for remotely operated aerodrome control services within the Seychelles Flight Information Region (FIR).
"We are going to implement an ATM modernisation programme that will improve the safety and efficiency throughout our operations, enable us to provide better services to our airline customers and cater for future growth. There has been a significant increase in air traffic movements in and out of the Seychelles International Airport and FIR in recent years. In 2013 we handled around 47963 flights per year whereas in 2017, 62261 flights were handled per year. All indication shows that the traffic movement will continue to grow and we aim to be ready" says Mr. Garry Albert, the Chief Executive Officer of SCAA.
SCAA will be collaborating with ATRiCS, as their modular best-in-class and open market approach is fully in line with their idea of a responsible air navigation service provider.
"SCAA and ATRiCS share the same vision of the transformation the ATM market will be undergoing. We feel very honoured to collaborate with them, and look forward to joining forces for delivering a fully integrated and highly automated ATM system for area control, approach and tower." said Wolfgang Hatzack, Chief Executive Officer ATRiCS,
SCAA's current ATM system have several limitations impeding the implementation of modern performance based procedures, it is therefore highly recommended that it modernizes the current ATM system, and introduce surveillance to eliminate the current limitations so as not left behind regionally and globally. Furthermore, this project will enhance safety, increase airspace capacity, improve flight efficiency and minimize the adverse environment effects in the Seychelles airspace.
About SCAA
The Seychelles Civil Aviation Authority (SCAA) was established under the Seychelles Civil Aviation Authority Act ,2005, as an administrative and financial body corporate to provide for the services, facilities and regulation of civil aviation activities in Seychelles, consistent and in accordance with national and international standards. For more information, please visit: www.scaa.sc
For further queries, contact:
Lina Laurence, Seychelles Civil Aviation Authority, llaurence@scaa.sc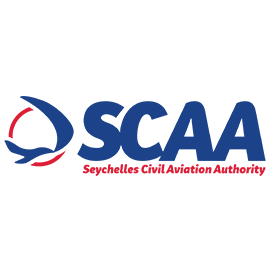 About World ATM Congress
The World ATM Congress is the world's largest international air traffic management (ATM) exhibition and conference. It is a Civil Air Navigation Services Organisation (CANSO) in partnership with the Air Traffic Control Association (ATCA). They bring together the world's leading product developers, experts, stakeholders and Air Navigation Service Providers (ANSPs). Aviation thought leaders gather for three days of conference sessions, product demonstrations and launches, contract closures and educational and networking opportunities, in Madrid, Spain. For more information, please visit: www.worldatmcongress.org