How Augmented Reality might change Air Traffic Control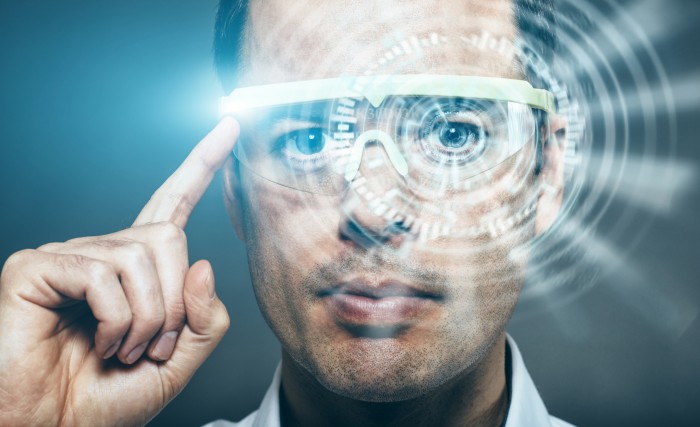 Augmented Reality (AR) and Virtual Reality (VR) development have seen a dramatic growth in recent years. The gaming and entertainment world has not only drawn on benefits from this tech trend, but has itself been accelerating its technological advancement.
The fields of application seem to be endless.Software developers have made use of the different forms of digital enhancement of reality. While Virtual Reality guides the observer out of his actual environment and into an artificial one, Augmented Reality enhances certain objects through transparent lenses in the observers' field of vision.
Emerging the observer into a completely different world and enabling him to move around has been the driver to make the gaming industry pick up on the technology. This again has allowed the technology to reach maturity in terms of software quality, software-hardware integration, and standardization at an unexpected pace entailing a significant reduction in cost. The entire range of possibilities has not yet been discovered.
What is on the top of the list from an ATM perspective?
Enhanced Reality has the potential of changing the way ATC controllers work. ATRiCS closely follows developments in the market and enjoyed participation at the Aviation Virtual & Augmented Reality Summit organized by IATA in Geneva, Switzerland.
The biggest potential for air traffic management currently identified lies within training, be it training of maintenance personnel or ATCO training. Next versions of ATRiCS Tower Simulation System AVATOR® might feature the integration of enhanced reality devices? The advantages are evident.
Looking even one step further, the advantages of ATCOs working in live operations with this technology seem abundant. While on the Flight Deck of all modern airliners, head up displays have been around for some time, the tower environment has not yet taken onto this trend.
At ATRiCS, we are constantly in search of ultimate ATC tools, enhancing safety, efficiency and usability to its maximum. Since we are convinced that VR-technology will impact the way controllers work with our A-SMGCS System TowerPad® we closely follow the developments in this field. With the SESAR Project RETINA an interesting step in research has already been taken and sketches feasibility and potential.