ATRiCS B2Run 2022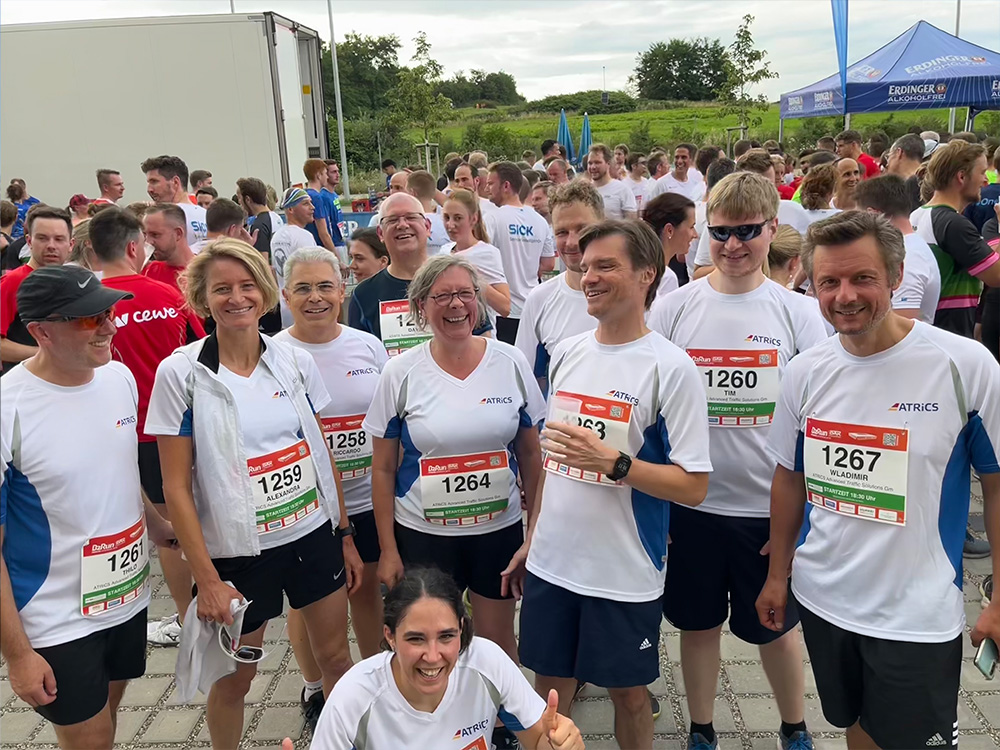 Fantastic atmosphere and best running weather! Our ATRiCS running team participated in yesterday's Freiburg Business Run for the 6th time. 7.000 participants from 350 companies took the new route with an epic arrival inside the Europa-Park stadium.
Many thanks to our successful running group Alexandra, David, Katerina, Philipp, Riccardo, Susanne, Thilo, Tim, Thomas, Volker and Wladimir for your engagement and great team spirit.
We are already looking forward to the Event in 2023!